Coronavirus: What does shielding mean?
The Government has begun contacting around 1.5 million NHS patients by letter, with guidance and information on 'shielding'. Here's some more information to help you understand what shielding means in practice.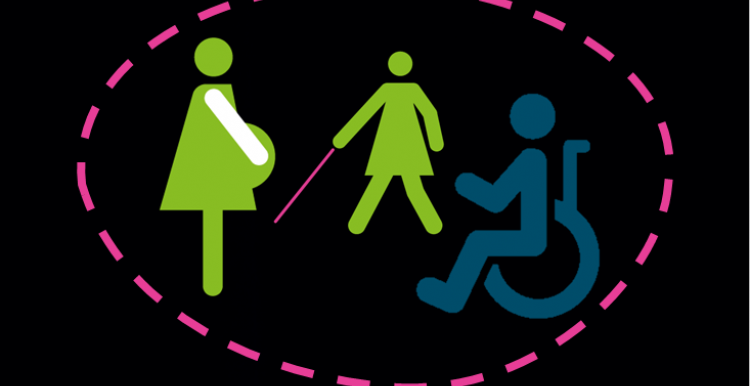 People identified from their medical records as being at highest risk of severe illness resulting in hospitalisation if they catch coronavirus (COVID-19) have been contacted by the Government to start 'shielding'.
The letter strongly advises people to rigorously follow the guidance, which includes staying at home at all times for at least 12 weeks.  
The following Q&A, based on information provided by Government, aims to help you get some of the answers you need.
What does 'shielding' mean? 
Shielding is the word used to describe how to protect those at highest risk of severe illness if they catch coronavirus. You can shield yourself following the Government guidance, and shield others by minimising all interaction between yourself and those who are most at risk.
How do I shield myself?
If you think you have a condition which makes you extremely vulnerable or have received a letter from NHS England you are strongly advised to shield yourself, to reduce the chance of getting coronavirus (COVID-19). This means following the face-to-face distancing measures below:
Strictly avoid contact with someone who is displaying symptoms of coronavirus (COVID-19). These symptoms include high temperature and/or new and continuous cough.
Do not leave your house.
Do not attend any gatherings. This includes gatherings of friends and families in private spaces, for example, family homes, weddings and religious services.
Do not go out for shopping, leisure or travel and, when arranging food or medication deliveries, these should be left at the door to minimise contact.
Keep in touch using remote technology such as phone, internet, and social media.

Do use telephone or online services to contact your GP or other essential services.
How long do I shield myself for?
You are strongly advised to stay at home at all times and avoid any face-to-face contact for a period of at least 12 weeks from the day you receive your letter.
How do I get food and medication if I'm shielding? 
Ask family, friends and neighbours to support you and use online services. The Government has also set up a dedicated website and helpline where you can go for wider support. Please register now if you have received the letter so that the Government can start putting in place people to help: 
0800 028 8327 
www.gov.uk/cornonavirus-extremely-vulnerable 
This service can help answer any questions you may have, such as: 
How do I get food shopping? 

How do I buy medicine? 

How do I pick up prescriptions?
I haven't received a letter, but I think I am in the high-risk group – what should I do? 
If you have not received a letter by now, but feel you are within the high-risk category, you should contact your GP or hospital team. If you are unsure, check the list on the Gov.uk website to see if you are in the most at risk/extremely vulnerable group. You can also register yourself, or someone else you think should be on the list, by clicking the  extremely vulnerable link on the government website. 
I'm worried that shielding is going to affect my mental health - what do I do?
Try to stay in touch with those around you over the phone, by post or online. Let people know how you would like to stay in touch and build that into your routine. This is important in looking after your mental wellbeing and you may find it helpful to talk to them about how you are feeling if you want to.
Remember, it is okay to share your concerns with others you trust and in doing so you may end up providing support to them too. Or you might want to try an NHS recommended helpline.
Got another question?
To find more detailed answers to these and other questions, read the Government guidance on shielding and protecting people defined on medical grounds as extremely vulnerable from COVID-19.