NHS dental services update
NHS General Dental Services are operating at significantly reduced capacity due to social distancing and infection prevention and control requirements in light of the COVID-19 pandemic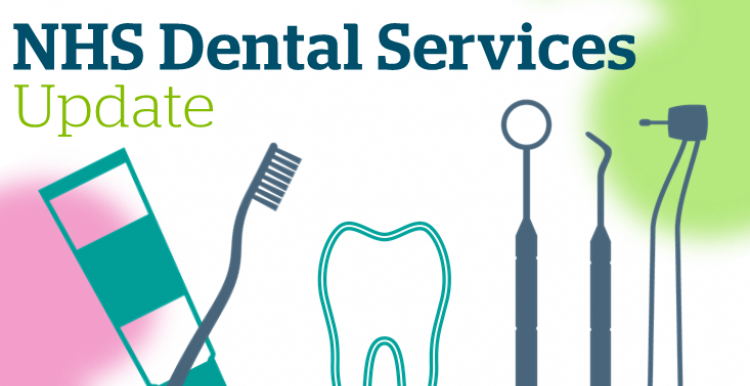 At the start of the pandemic dental services were not permitted to see patients for face to face care. This has led to a backlog of unmet need, delayed and suspended treatments.
Most dental practices are now open and able to safely provide a range of treatments, but are having to prioritise patients with urgent need and delayed treatments.
If you are in need of dental treatment you should call your practice as normal. If you require more complex treatments that cannot be provided by your dentist, such as some root canal treatments, these may be further delayed as the services that general dental practitioners refer onto are also managing a backlog of patients from when they were closed and an increase in new patients whose oral health care was not managed while practices were closed.
Due to the special measures imposed to maintain the safety of staff and patients, you may experience a longer wait than usual for an appointment.
In the event that you no longer require your appointment or are not able to make your appointment, you should let the practice know as soon as possible so they can allocate the appointment space to another patient.
If you do not routinely attend a practice, have an urgent need and are unable to find a local practice which has capacity, you should call NHS 111 to speak to the dental triage service, who will assess your needs and if appropriate arrange an appointment at the urgent dental care centre.