Healthwatch Hillingdon wins national award for improving health and social care
Healthwatch Hillingdon was delighted to be announced as a winner at the recent Healthwatch Network Awards 2018.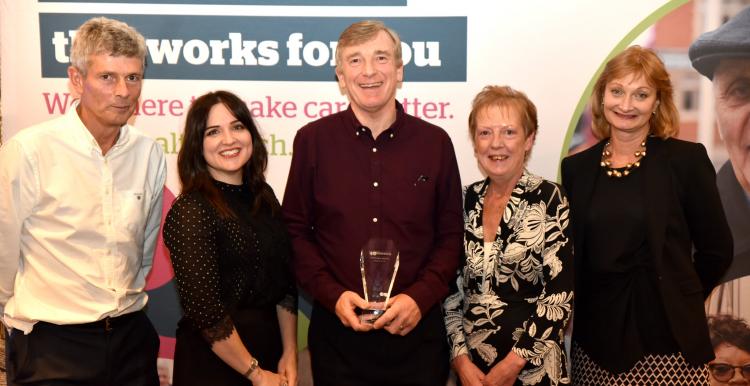 We were granted the award for Improving Health and Social Care at the Healthwatch Network Awards 2018.
The award was a result of our Safely home to the right care report, where we spoke to people aged over 65 who had been inpatients at Hillingdon Hospital.
The majority of the 170 people provided positive feedback about services. However, they did raise poor experiences around the discharge process. Using this insight, we made a number of specific recommendations, leading to the hospital making important changes such as addressing delays with patient transport and identifying carers so extra help can be provided.
Healthwatch Hillingdon delivered an extensive programme to engage with hospital patients and staff. Of the nine recommendations they made, the hospital acknowledged eight of them and have already made real improvements.
The award is a testament to the hard work and dedication of the team in their endeavours to improve healthcare in the London Borough of Hillingdon. It could not have been achieved without the true partnership working that has been demonstrated between the Acute and Community Trusts, Mental Health Providers and our Local Authority.
The Healthwatch Network Awards sees the Healthwatch network across England come together to recognise the work of local community champions helping to improve the country's hospitals, GPs and care services.
2018 saw a record breaking 170 entries from across England, with categories that celebrate the huge contribution made by local staff and volunteers who gathered views from half a million people last year. 
The entries from over 100 local Healthwatch teams were whittled down to 35 shortlisted entries across seven categories: 
Giving people the advice and information they need 
Volunteering 
Helping people have their say 
Improving health and social care 
Championing diversity and inclusion 
#ItStartsWithYou
Celebrating 70 years of the NHS
Award winners
Take a look at the other award winners and their work to see the impact that Healthwatch has across the country.