Updated guidance for people who are clinically extremely vulnerable from COVID-19
Government guidance has been updated to support the clinically extremely vulnerable in protecting themselves from exposure to coronavirus (COVID-19) and replaces previous guidance on shielding.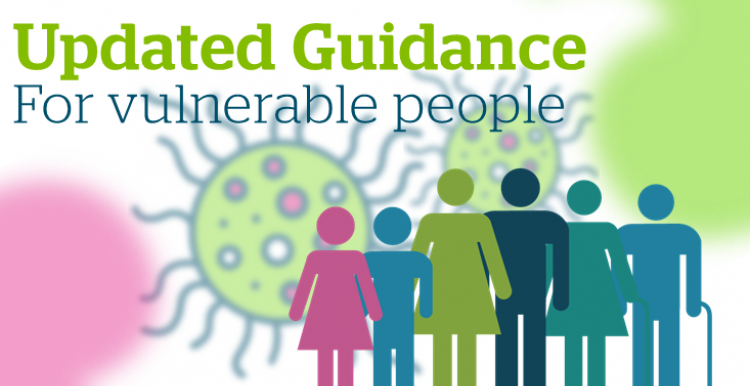 The guidance is set out in two parts:
Updated advice on protecting the clinically extremely vulnerable, based on the local COVID alert level in your area. This advice is less restrictive than previous shielding advice. Hillingdon Borough's COVID alert level is currently High. 

Updated shielding advice that is more targeted and will only apply in some of the worst affected areas and only for a limited period of time. You are only advised to follow shielding advice if you receive a new written shielding notification from the government. 
Since the introduction of shielding, many new measures have been introduced in England's communities, including the rule of 6, COVID-secure workplaces, and the widespread use of face coverings, all of which have reduced the need for the previous restrictive shielding advice.
The government also has better data on new infections and has introduced local COVID alert levels, with rules and advice based on the level of risk in a local area. For guidance on these levels, click here: Gov.uk
The updated guidance offers additional advice to the clinically extremely vulnerable over and above local COVID alert level guidance. This new guidance aims to strike a better balance between providing practical steps to help keep you safe while reducing some of the potentially harmful impacts on mental and social wellbeing that were associated with previous strict shielding. It sets out the steps clinically extremely vulnerable people can take to protect themselves at each local COVID alert level. 
In the future, the government will only reintroduce formal shielding advice in the very worst affected local areas and for a limited period of time. This will only apply to some, but not all, very high alert level areas and will be based on advice from the Chief Medical Officer. The government will write to you separately to inform you if you are advised to shield. You are not advised to follow formal shielding advice again unless you receive a new shielding notification advising you to do so. From now on, refer to the new local COVID alert level.
Further information on the new guidance can be found on the Government website by clicking here: Gov.uk