New online counselling service 'Kooth' launched for young people
Kooth will provide online counselling and support to people aged 11-19 in Hillingdon and for students at Harrow and Uxbridge College. The website aims to tackle youth mental health issues in the borough and is available from 9 July 2018.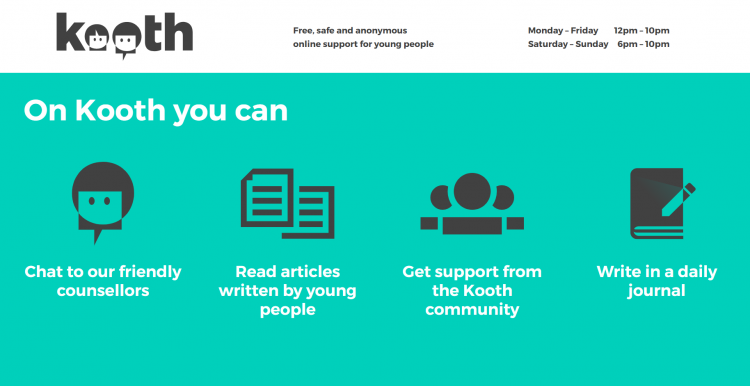 Many young people lean towards the internet to receive support and advice which prompted the development of the website. Kooth provides support early, with professional counselling, peer-to-peer forums, self-help articles and mood tracking tools to help set personal goals.
What can you do on Kooth?
Young people can message a counsellor or schedule in live text-based chat sessions. Kooth is fully accredited by the British Association for Counselling and Psychotherapy (BACP).
It is available 365 days a year, from 12-noon until 10pm on weekdays and 6pm until 10pm on weekends.
Read articles with advice and guidance written by young people.
Interact with and get support from the Kooth community.
"Young people's mental health is our top priority. The CCG are looking to work with as many local partners as possible – local councillors, GPs, local schools, children and young people services, among others, to spread the word and ensure that young people get help early."
"All children and young people should have free access to mental health support when they need it. Children and young people self-refer to Kooth which eliminates long waiting times and stigma they may feel when asking for help. We hope it is used by children and young people in Hillingdon who need support with their mental health."
Kooth is commissioned in over 80 CCG areas. Between April 2016 and April 2017, more than 1,200 children and young people logged in to Kooth every day; 71% of these were out of office hours (office hours defined as 9am – 5pm).
To find out more about Kooth, please visit www.kooth.com