Healthwatch Hillingdon's research on discharge from hospital shortlisted for national award
Healthwatch Hillingdon is one of 28 Local Healthwatch shortlisted for national awards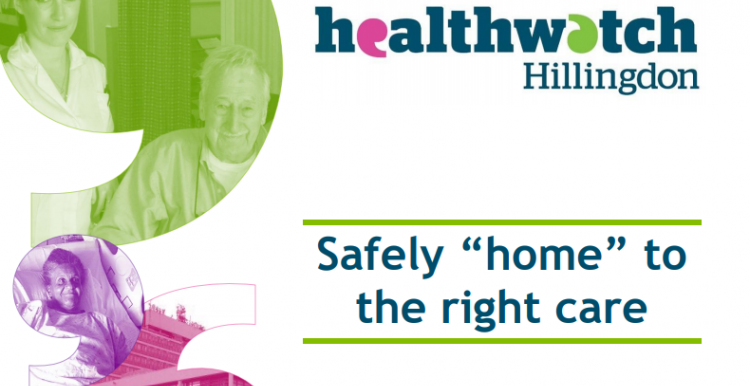 From encouraging a greater focus on wellbeing services for rough sleepers in Hastings to improving seven-day access to GPs in Manchester, Healthwatch across the country have been working hard to ensure health and care services meet the needs of their communities.  Recognising the efforts of local staff and volunteers, today Healthwatch England is announcing those who have been shortlisted for the annual Healthwatch network awards 2018.
Celebrated every year, the awards highlight the ways in which local Healthwatch across the country have helped make people's views of health and social care services heard.
Our Nomination
Healthwatch Hillingdon has been nominated for an award in the 'Improving health and social care' category, which is judged on how we have used the experiences and views of people to help improve health and social care.
There were more than 170 entries. Other shortlisted nominations from around the country to the Healthwatch Network Awards include:
In Manchester, the local Healthwatch noticed that the volume of complaints about not being able to get a GP appointment had not changed despite a new initiative to increase opening hours of local surgeries. A mystery shopper exercise conducted by volunteers revealed that only two out of five GP practices were offering the new evening and weekend appointments to patients. Their findings led to major marketing drive by the local Clinical Commissioning Group which has seen the number of complaints received by the local Healthwatch fall dramatically.
In East Sussex, the Healthwatch worked with voluntary and public sector organisations and identified the local homeless community as one of the county's most seldom heard and vulnerable groups. To find out what could be done to tackle the inequality and improve services for these people, Healthwatch East Sussex went out at night in the seaside town of Hasting and asked rough sleepers what they wanted from health and care. Since their engagement exercise there has been increased emphasis from local services on prevention and wellbeing, helping homeless people to stay well rather than waiting for them to become unwell before providing support.
The overall winner from each category will be chosen by a panel of judges and announced at the Healthwatch Annual Conference in October 2018.
"We are delighted to be shortlisted for this national Healthwatch award in the 'Improving health and social care' category. Our nomination for our work on discharge from hospital, not only reflects the hard work of our staff team and volunteers, but recognises again that to affect meaningful change to the quality of care, commissioners and providers must involve the public they serve"
"Last year, more than 341,000 people shared their views about where things could be improved in health and social care with the Healthwatch network. "The Healthwatch Network Awards are a fantastic opportunity to celebrate this work, highlighting the difference local Healthwatch have made by using this wealth of intelligence to help decision makers target their efforts to make things better.

"This year we received some outstanding entries from the network with over 170 submissions. We were impressed by the quality and incredible range of work on show and they all highlight the real impact we can have when people's experiences are placed at the heart of the services they receive."