COVID-19 Vaccines - Tells us your thoughts
With the UK Government awaiting confirmation of COVID-19 vaccines' safety from the Medicines and Healthcare products Regulatory Agency (MHRA), we would like to know what the public's view is on receiving a potential vaccine.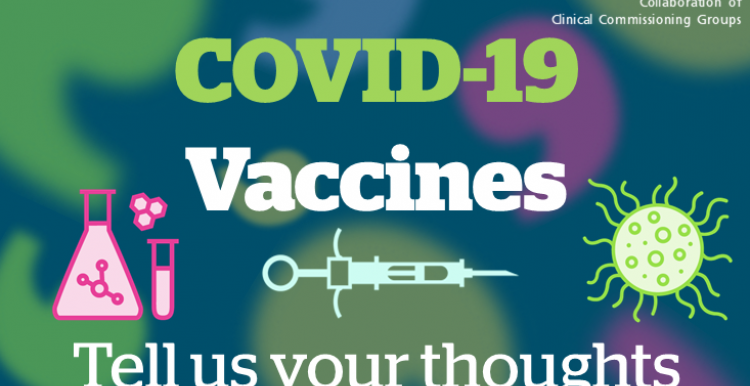 On the 23rd of November, the MHRA received data on the Pfizer/BioNTech vaccine candidate in order to asses its safety prior to its introduction in the UK. The approval process that this vaccine goes through has been described on the Gov.uk website:
Until the end of December, and as part of the transition period, COVID-19 vaccine candidates can be licensed (authorised) via the European Medicines Agency (EMA) and that authorisation will automatically be valid in the UK.  
However, if a suitable COVID-19 vaccine candidate, with strong supporting evidence of safety, quality and effectiveness from clinical trials becomes available before the end of the transition period, EU legislation allows for temporary authorisation of supply in the UK, based on the public health need.
The MHRA will evaluate the data rigorously for quality, safety and effectiveness to reach an independent, scientifically robust opinion. The data must include results from lab and clinical trials in humans; manufacturing and quality controls, product sampling, and testing of the final product. 
Any COVID-19 vaccine candidate submitted after the transition period ends in January 2021 will not need to go through a European marketing authorisation for use in Great Britain and will instead be assessed directly by the MHRA. The MHRA is globally recognised for requiring the highest standards of safety, quality and effectiveness for any vaccine. 
In response to this, working in partnership with the North West London Collaboration of Clinical Commissioning Groups, Healthwatch Hillingdon has developed a survey to understand what resident's feelings are about a COVID-19 vaccine; their likelihood of accepting it themselves or encouraging others to, if they have concerns about the vaccines, and what information they would like about the vaccines.
This survey is being run across the 8 North West London boroughs of Brent, Ealing, Hammersmith and Fulham, Harrow, Hillingdon, Hounslow, Kensington and Chelsea, and Westminster, and the results will be analysed by both Healthwatch and the NHS and published in the coming months.
In the survey, we are also offering the public a chance to sign up for further opportunities to tell us at Healthwatch Hillingdon their thoughts on COVID-19 vaccines, and any other health or social care issues that they are currently facing.