Volunteer Blog: The key to my wellbeing
A Healthwatch Hillingdon Volunteer details their experiences managing their own wellbeing.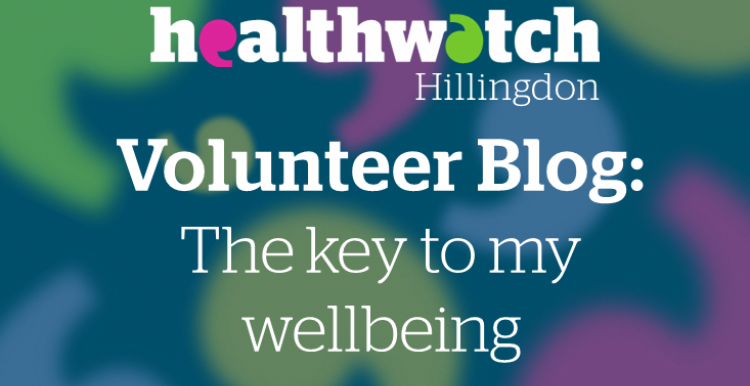 Sitting at my dining-table-cum-desk, it couldn't be more obvious that working from home has been hard. I'm facing more screens than if I was on the Starship Enterprise. My back aches and I'm sure the numbers displayed in front of me are playing leapfrog. But just audible above the internal mayhem, I can hear people singing. Energising tones of my favourite singalongs echo out of the screen to my left and brighten my morning – I'm logged in to Healthwatch Hillingdon's online wellness day. Friends, acquaintances, colleagues, and strangers have come together to just... sing.
I can feel the knots unravelling in my shoulders as the day starts to seem that much lighter. I hadn't realised I'd missed spending time in the company of people, strangers, until the screen lit up. Not with work meetings but with something simple, maybe silly, and really, really needed.  
As the day goes on, I drift in and out of various sessions: a talk on overcoming change, mindfulness meditation, relaxation music. I participate as much as I can, or as much as I want - sometimes I just sit and listen. During the 'Getting Started with Gardening' talk I jump at the chance to learn about window box gardens. One knuckle deep in the soil and evenly spread, your seeds can become a wonderful herb garden on your own window ledge. But why had my seeds never grown? My yearly ritual of popping sunflower seeds in a pot and praying had only ever brought false hope and white fuzzy soil. What was that mould? The radiator underneath the windowsill had killed the seeds for sure. But nope! To my shame I had been overeager and over watering. But now I have the key to next year's success.
And that is the key to it all! - You might have been wondering up to this point what gardening has to do with wellness? The power of an outdoor space to sit with nature, to work it, learn and finally succeed. It builds confidence and a sense of purpose.
All of these sessions, whether I participate fully or let them wash over me, all contain pieces of the puzzle to help me look after myself.
The day ends to the sound of laughter. Laughter Yoga, and if you want to know what that is, you'll just need to come along and join in next time.